What You Should Know About Marketing On Social Media
Social media has fully integrated itself into the marketing sphere. If you're not using social media, you're irrelevant. Social media is the backbone of online marketing and your campaign will fail without it. None of this is new to modern marketers, though.
By now, it seems like we have social media all figured out. Yet, marketers often forget some of the key rules surrounding social media and how to use it most effectively. Here's what you should know, or remember, about marketing on social media.
Social Media Is More Informal.
Social media is occupied by casual users who aren't looking for corporate lingo. Your Twitter page shouldn't read like CNN. Social media is about personal interaction. Nothing says "impersonal faceless corporate entity" like following a brand on Twitter and receiving the Tweet, "Thanks for following us. For more information, visit our website."
Target Quality Over Quantity.
The internet is a big place, and social media allows you to reach a wide audience. But, like regular marketing campaigns, bigger isn't always better. You have to target the audience you want to reach, even though you have access to so many potential consumers. Reaching millions of people does nothing for your campaign if they aren't the right people.
RELATED: HOW TO CREATE SHAREABLE CONTENT
Get Visual.
Videos and images rule social media. Approximately 500 million people watch Facebook videos every day. Nearly 82 percent of Twitter users watch videos on the Twitter app. And, Snapchat users globally watch 10 billion videos per day. Video is king and your audience expects it. Over 40 percent of internet users want to see marketers put out more video content. Give them what they want by posting short videos — 10 to 30-seconds long — on your social media pages.
RELATED: VIDEO AND NATIVE ADVERTISING
Connect and Communicate.
Your audience is on social media for a reason — to connect with people. Whether it's their friends or favorite celebrities, your followers want to interact with you. Social media has become a great tool to foster two-way communication between audience and brand.
RELATED: FACEBOOK MOBILE VIDEO
Some ways to connect with your followers could include providing content they want to see — videos, images, links, or whatever they're expecting from you. Another way is by communicating with them directly. Reply to tweets your brand is mentioned in. Respond to comments on your Facebook posts. Put in the effort to form that personal connection with them on social media.
Open Yourself To New Outlets.
The social media climate is constantly changing. With the rise of Snapchat and the fall of Vine, it's impossible to know where the social networking world will take us. The best thing you can do in this unpredictable environment is stay open to new ideas. New apps are invented every day. And, apps become popular in an instant. Who could've predicted the success of Twitter? Or, the phenomenon that is Facebook?
The marketing world is defined by trend evolution. Ideas evolve and grow, and marketers evolve and grow with them. Social media is just another marketing tool that evolves at the speed of light. It's important that you are aware of what's changing.
If your audience adapts to the changing social media landscape, why shouldn't you?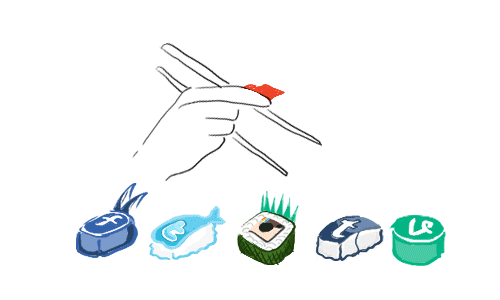 Shawn Butler is a campaign strategist at Relevant Social Media based in Atlanta. You can contact him at Shawn@RelevantSocialMedia.com.
Katie Murray attributed to this post.